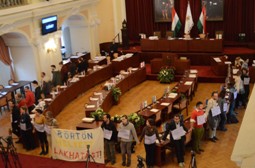 The homeless activists of The City is for All and their allies were holding hands, telling poems and singing around the chairs of the Budapest City Council members in the council's assembly room at 8.15am on Thursday, November 14th. The group's aim was to prevent the assembly from passing an ordinance, which extends the criminalization of homeless people to a major part of the city. With this demonstration, we have made it clear that homelessness is an inacceptable condition, which should be eliminated through social policy and not punitive measures.
Szólj hozzá!
Címkék:
english
szabálysértési törvény
életvitelszerű lakhatás közterületen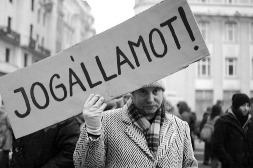 EUROPEAN COMMISSION
DIRECTORATE-GENERAL JUSTICE
 
Thank you for your email of 11 September 2013 addressed to the European Commission regarding criminalisation of homelessness in Hungary.

The Commission has emphasised repeatedly that criminalising approaches towards homeless people by Member States, e.g. for public place use or begging, are inefficient, costly, stigmatising and fail to address the social context of the problem. Instead, Member States were invited to implement integrated, housing-led homelessness  strategies  to tackle homelessness in a sustainable way. The Union indeed recognises and respects the right to social and housing assistance for all those who lack sufficient resources, in order to combat social exclusion and poverty, as confirmed by Article 34(3) of the Charter of Fundamental  Rights.
Szólj hozzá!
Címkék:
english
nemzetközi
szolidaritás
szabálysértési törvény
életvitelszerű lakhatás közterületen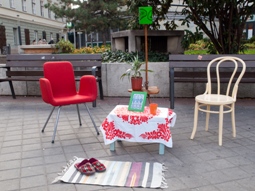 Director-General of UNESCO
7 Place de Fontenoy
75007 Paris, France
Dear Irina Gergieva Bokova,
We are writing to you as a final resort. We are members of a Hungarian community organization, The City is for All, in which homeless people and their allies work together for dignified housing for everyone.
On September 30, the Hungarian Parliament passed a law on the persecution of homeless people. According to the legislation (which came into force on October 15), homeless people face community work, fines and finally imprisonment if they reside in public spaces that are qualified as world heritage sites, and they do not leave upon the order of the authorities. This means, that homelessness is criminalized and can be punished in the entire downtown area of Budapest and the city center of another major city Pécs.
Szólj hozzá!
Címkék:
english
nyílt levél
nemzetközi
szolidaritás
szabálysértési törvény
életvitelszerű lakhatás közterületen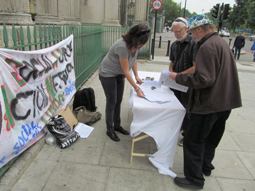 Aláírásgyűjtés Londonban
On Saturday, 28th of September, Social Work Action Network London (SWAN London) organised an event at the Apsley Arch at Hyde Park Corner, London in order to express international solidarity in the fight against the criminalisation of homeless people in Hungary. The event was organised in response to a call by A Varos Mindenkie (City is for All) initiative from Budapest. On Monday, 30th of September, the Hungarian Parliament is to debate the modification of the Penal Code that intends to define street homelessness as infraction punishable by fine, community service or jail (for "repeat offenders").

These changes are planned despite the fact that, in November 2012, Hungarian Constitutional Court struck down a law that criminalised street homelessness, arguing that the state should address homelessness as a social and not a criminal issue. In order to raise awareness of these issues and gather signatures to be passed on to the Hungarian Ministry of Interior, SWAN London passed on information about the proposed actions by the Hungarian Government and gathered support against the debate and for full withdrawal of the proposed changes.
Szólj hozzá!
Címkék:
english
nemzetközi
szolidaritás
szabálysértési törvény
életvitelszerű lakhatás közterületen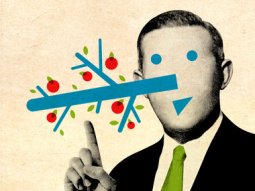 The politicians of the Hungarian governing party Fidesz have been making false statements concerning the modification of the Law on Infractions, which has made homelessness illegal and created homeless-free zones. On September 30, 2013 – the day of the final vote – Fidesz released yet another misleading communication. This reached all media outlets through the National Press Service and a large part of the population as well. As the communication is fraught with inaccuracies and half-truths, we are presenting the actual facts in the following.
Szólj hozzá!
Címkék:
english
szabálysértési törvény
életvitelszerű lakhatás közterületen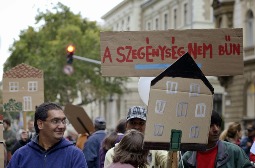 By criminalizing street homelessness, the Hungarian government is once again violating fundamental rights and defies the judgement of the Hungarian Constitutional Court.
On September 30, 2013 hundreds were protesting in Budapest against the modification of the 2012 Petty Offences Act which would allows local governments to create homeless-free zones, i.e. areas where living in public space is considered an offence. According to a late-minute modification by the Minister of Interior, world heritage sites are automatically prohibition zones, but municipalities have the right to designate additional areas as well. As a result of the law, which was adopted by majority the vote of the governing parties, downtown Budapest will be off limits to homeless people who are forced to live on the street.
Szólj hozzá!
Címkék:
english
szabálysértési törvény
életvitelszerű lakhatás közterületen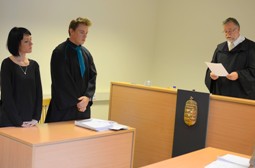 On September 10 and 12, the Budapest district court acquitted two housing rights activists from the City is for All grassroots organization, a group where homeless people and their non-homeless allies campaign together for equal rights (including that of housing) for all citizens. The two activists tried to prevent the destruction of huts of homeless people living in a foresty area of Budapest, but they ended up handcuffed and arrested by the policemen present (see video).
Szólj hozzá!
Címkék:
english
ferencváros
jogvédelem
kunyhóbontás